Food Has No Language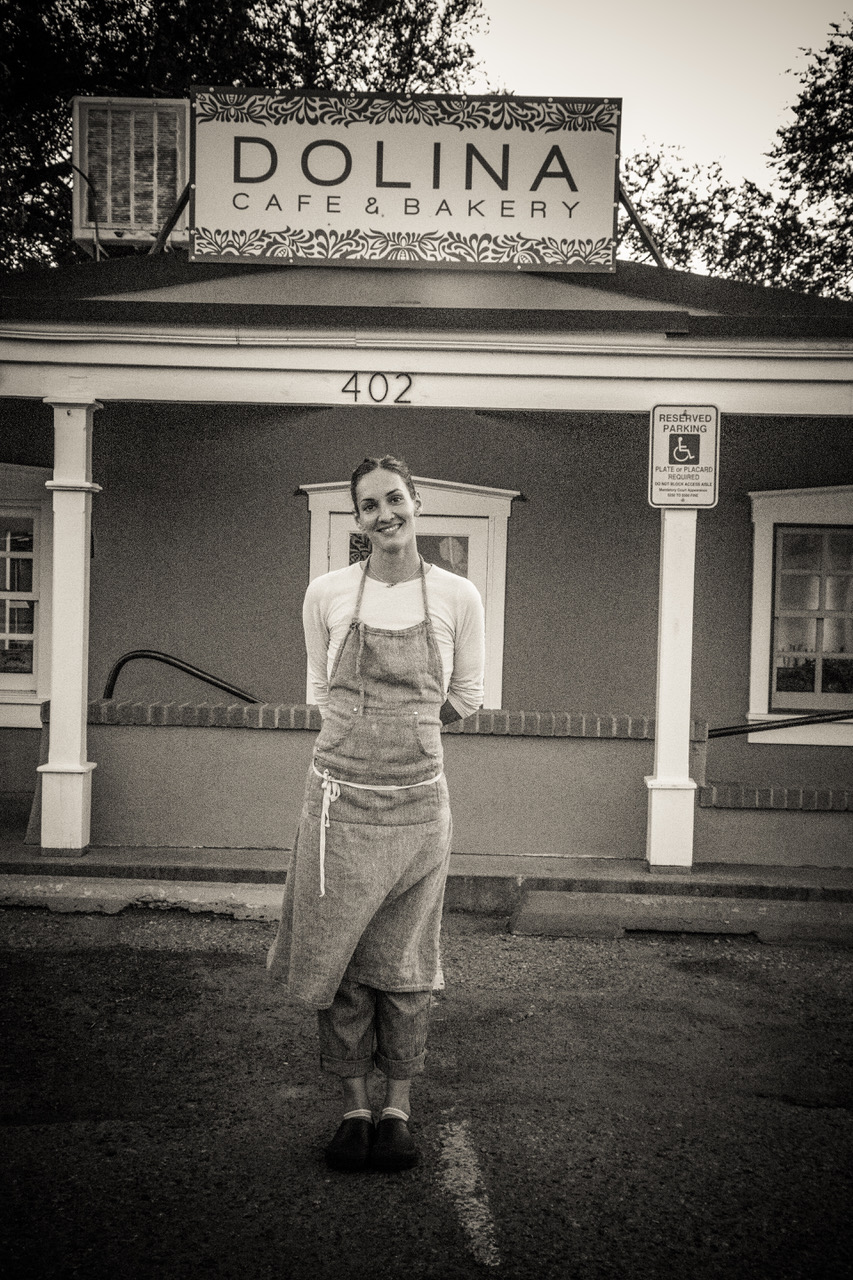 Q: Tell us about the influence of food on your life growing up.
I grew up in Slovakia, in a small spa town called Piestany. We spent our weekends and summers with my grandmother, who lived about a 40-minute drive from Piestany in a village called Dobra Voda (Good Water). It was in this small tucked-away village surrounded by forest and beautiful nature that I learned to appreciate simple, fresh, genuine farm-to-table cuisine.
We didn't have the money to overspend or go to restaurants. Most of our food was grown in my grandma's garden and raised in her backyard. She had a huge garden, and also raised chickens, ducks, pigs, and rabbits. The food was always incredibly fresh and delicious and plentiful. She would cook us the most incredible feasts just with the ingredients from her own backyard. That's eating local! When you grow up eating that way, you want to share good food with everyone you know.
So to me, especially living in America now, far from my family and the home I grew up in, food provides me with a sense of connection to home and family and culture. Food is such a big part of the meaning of "home" to me. Food also allows me to share myself and the culture I grew up in with my children and community here in Santa Fe.
Q: What did you do when you moved to the states?
I first came to the U.S. as an exchange student when I was 19 years old. I worked at a summer camp in Pennsylvania. My English wasn't good enough to be a counselor, so I ended up getting hired for the kitchen. That's one of the many things I love about food and cooking — it's a universal language. You can share a good meal with anyone from any culture who speaks any language, and it's a shared experience, meaningful and maybe even profound.
After a few hard and long weeks in the kitchen, I was promoted to pastry cook. The chef put me in charge of all of the birthday cakes. There were 800 kids in the camp, so there were at least one or two birthdays a day. It was a sort of baking boot camp for me, and I loved it!
After that, I moved around a lot. I went to Canada, to New York, back to Slovakia, then back to Canada, and then to Florida. Then, completely randomly, someone mentioned Santa Fe, and I asked, "Where is that?" The next day I saw an Outside Magazine by the cash register and it had a person camping in White Sands, and again I asked, "Where is that?" and they said New Mexico. It just kept appearing, so I took it as a sign and decided to pack my bag and move out to New Mexico. I drove all day and all night and got in to Santa Fe at 6 o'clock in the morning, just as the sun was coming up. I immediately fell in love with it — the landscape, the colors, the people. It all spoke to me. The next day, I applied at a restaurant here called Geronimo and worked there for 10 years.
Q: Now you have your own restaurant, Dolina. What does Dolina mean?
Dolina means "valley" in Slovak. It's a word mentioned in so many traditional songs and folklore. It's where people meet; it's where things grow. That's what I want my restaurant to be: a gathering place where people come together. And from the moment I put my sign up that's what it became.
Turns out, Dolina means similar things in many eastern European languages. From day one I've had people from all over eastern Europe stop at my restaurant looking for a piece of "home" — Ukranians, Lithuanians, Croatians, etc. Who knew there were so many of us here in New Mexico?!?! So "Dolina" is really living up to its name as a gathering place already. It has made me feel so good to know that I could bring people together in that way.
Q: What is the mission of your restaurant Dolina?
The mission is to do simple, good quality food that is accessible to everyone. It's a simple brunch place with classic American and local New Mexican standards like pancakes and breakfast burritos. Little by little I want to introduce more Slovakian flavors to the menu without taking away any of the local favorites. I've begun with some soups and stews like Goulash and Kapustnica that incorporate flavors from my youth. Also I've started to introduce classic Slovak pastries such as Makovnik, Strudel and Tvarohovy struhany, that are less sweet than traditional western pastries but are just as delicious and satisfying. Sometimes it can take time for people to adjust their palates to new flavors. I want to do it slowly and gently so there's always something for everyone on the menu. In many ways the menu reflects who I am after 17 years in America — part classic American, part New Mexican, part Slovakian, approachable but surprising at the same time.
Q: What led you start Dolina?
First and foremost, I love to feed people! For me that's always been a way to show love to my family and friends and connect with the community at large. Secondly, Dolina is a culmination of a lifelong dream to have my own business, a space of my own to be creative in and to share myself with others. I've had so many different jobs in my life, and with every job I learned something new — but I would say that none of those jobs every really nourished my soul. Now I have the opportunity and good fortune to take everything I've learned from those other jobs and put it toward my own business. I really love what I'm doing right now! I love getting up early and playing in the kitchen. I love baking. I pinch myself on a daily basis because it doesn't feel like work. I feel like I am just having fun with my favorite thing to do.
I've heard some people complain that the hardest thing about owning your own business is that your work is never done. But I love that! I love that it's all a process and there is no finish line to trudge toward. I love that my work is never done!
Q: What challenges have you encountered, owning your own business?
The biggest challenge so far has been learning all of the day-to-day things of running a business ... like bookkeeping, training staff, ordering, and inventory. There has been a huge learning curve for me there. Learning to be the boss as a woman can be tricky as well. I've had to experiment with different management styles that require that I be taken seriously while staying true to who I am. I'm not sure that most men have to deal with that one as much as women business owners do. But with every trial and misstep and push forward I learn so much, and with that I gain so much confidence every day. And building a team of people that has become like family to me has also been so rewarding. I definitely couldn't do it alone, and even in a short few months I've grown to love and appreciate all the people who are working with me in this huge endeavor.
Q: Who has been your biggest inspiration?
I would say the women in my family have been my greatest inspiration. They taught me the value of hard work and the joy of delicious, simple food. They also taught me the importance of listening to my heart and following my dreams, even if it means traveling far from one home only to create a new one in a distant place.
Annamaria is owner of Dolina, a pastry chef, and mother of two beautiful children. When she's not in her restaurant baking or talking to customers, she can likely be found doing one of the following: sourcing ingredients at the local farmers' market, helping her kids with their homework, Skyping with her mom or grandma in Slovakia, running in the mountains on one of Santa Fe's beautiful trails, dancing till dawn. She lives in Santa Fe, NM, within bike-riding distance from Dolina with her daughter, Ella (age 10); her son, Luka (age 12); and her two boxers, Roxy and Hazel.