Ceviche de Coliflor (Cauliflower Ceviche)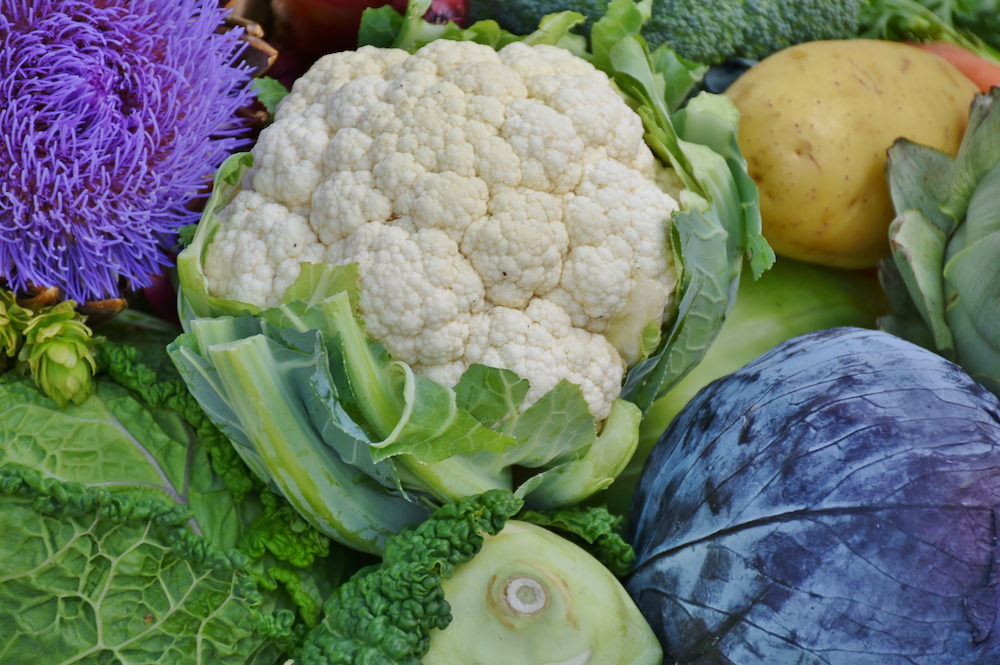 This recipe is a hit with all our youth programming participants, including our You Grow Chica! farm summer camp.
Servings: 12
Ingredients:
1 large head cauliflower
1 bunch cilantro
1 small white onion, coarsely chopped
1-3 fresh jalapenos
2 garlic cloves, peeled
3 tomatoes, diced
1/3 cup lime juice
3/4 tsp sea salt
1/8 tsp white pepper
12-14 tostada shells, tortilla chips, or lettuce leaves
Use a sharp knife to mince cauliflower, cilantro, onion, chiles, and garlic into pea-sized pieces.
Transfer to a salad bowl and toss with tomatoes, lime juice, salt, and pepper.
Cover and refrigerate for 1 hour before serving for best taste.
La Semilla adaptation: Top with black beans and avocado
One of the favorites, hands down. It's not included in the recipe but we always adapt and add/top with black beans and avocado.
From Decolonize Your Diet by Luz Calvo and Catriona Rueda Esquibel