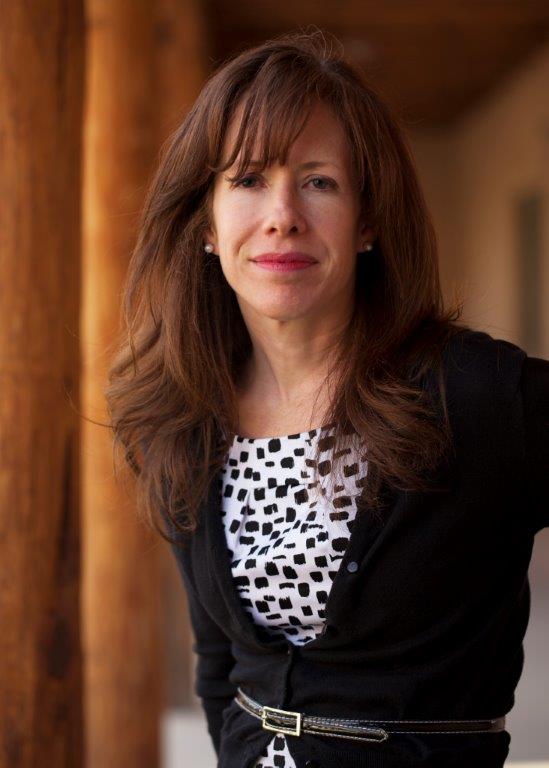 Dr. Heather Hall Sena, MD
I recently ran this race, the Leadville Heavy Half Marathon, that was the hardest run I have ever done ... ever. The race is run on old mining roads and dirt trails and tops out at more than 13,000 feet in elevation from a starting point of 10,500 feet. There were times in that run when I didn't think I could make it. I had not had sufficient time to train, but I had committed to run it, so there I was. We were on the last two miles going up the mountain and there were 50 mile-per-hour winds blowing. I was underdressed, had my hands stuck in my shorts to keep them warm ... I felt like I was freezing. My hands were blocks of ice, and the wind blew my hat off my head. I felt like I was going to be blown off that mountain. I was not wanting to be there, and I wanted to stop, and the only thing that kept me going was the idea of putting one foot in front of the other. It was super hard and, at that point, super unpleasant, but no matter what, I was going to finish it. So, I guess you could say the determination I had in pursuing a career in medicine is still very much a part of my life.
I like to think I am a total product of my circumstances. I owe my various successes to the people who came before me, specifically my mother and father. Both of my parents came from humble backgrounds, which likely contributed to their strength and fortitude. My father was born in a simple three-room home by a creek in Taylorsville, Kentucky. His mother had only a third-grade education, but he went on to become a respected surgeon. What reverberated with me is remembering how he would stop on the side of the road and render emergency medical assistance to people who had been in accidents. Once he even received a governor's award for this. My mother came from a hard-working Scotch-Irish family. Her father was a firefighter and worked up to three jobs to support his wife and seven children. She was a nurse and she impressed upon me the idea of always trying to make the world a better place and to help people. Beyond that, she is one of the most remarkably determined people I know. She taught me the value of never giving up.
I knew as a small child I wanted to be a doctor, probably in no small part because both my parents were in healthcare. My parents split up when I was quite young, so I always say I was raised by a single mom. She supported us on her nurse's salary and even worked two jobs at times to make ends meet. She was quite an inspiration to me. I worked hard through high school, taking accelerated courses at the local college in the evening and working in a fast food restaurant to help with my expenses for college, clothes, gas, and insurance. When I started college, even though I planned to pursue premed studies, I was ready to cut loose after working so hard through high school. It took a few years to get back to the idea of medical school.
I majored in English Literature at a small liberal arts college in Maine, and after graduation I moved to New York City where I worked initially in publishing, then moved to investment banking because it paid the bills. It was quite an old boys club where I learned that golf began as Gentleman Only Ladies Forbidden, or that was the mythos I experienced in investment banking. I hated the idea of making money just for the sake of making money, so when I was offered a chance to move into a small cap equities research analyst position, I fled, taking a huge pay cut to work for a nonprofit think tank for the homeless. I thought that would be my niche; I would be able to do research that would contribute in a meaningful way to help the homeless become independent. However, it lacked the hands-on, immediate gratification, and the personal touch I craved. I flirted with the idea of going back to school to do my prerequisites to get into medical school.
It was my second flirtation. I tried taking premedical courses when working 70 hours a week or more at the investment bank, but frankly, I had neither the energy nor the time to make a serious pursuit of the coursework. This time, I thought, I will do it up right. I hatched a plan to return to my roots in Kentucky, where I had a good support system, a lower cost of living, and I would be removed from the many distractions of New York City. There I would make a serious pursuit of a career in medicine.
It was a bit of culture shock moving back to Louisville after living in the city and not having a car, but I rode my bike everywhere until I could afford a car. I worked 7 p.m. until 7 a.m. as a nurse's aide at the Open Heart Unit at a local hospital to make sure this medical career was one worth working and fighting for. When I got off work at 7 a.m. I rode my bike to school from 8 a.m. until 12 p.m., pursuing my premedical course work. You know doing this, that you absolutely must get A's on everything. I remember once after getting a high A on a physics exam, being flabbergasted to get a C on a second physics exam. In distress I told my mother that I wasn't capable of pursuing this career. Her response: Work harder; study harder; you can do this. I took her advice to heart and completed my course with an A average.
The path to medical school was not easy. I worried about getting in as a nontraditional student (I was an English Literature major for crying out loud!). My father, a surgeon, told me not to worry about studying for the MCAT, the admissions test, that my coursework would prepare me sufficiently. I followed his advice and, to my dismay, my scores were mediocre, not quite outstanding enough for medical school. Sure enough, I was not accepted on my initial application to medical school. It was heartbreaking. I had invested so much energy, so much time, and given up a wonderful life in New York City, all to wait tables and work as a nurse's aide in Kentucky on the hope of getting into medical school.
I followed my mom's advice, picked myself up and made an appointment to discuss my application with the Director of Admissions at the medical school. I asked what I could do to make myself an ideal candidate for medical school and I followed every blasted last recommendation. I think you have to want this so much, so much more than anything else, that you are willing to keep going back for more, keep jumping through hoops to make it there. And for good cause. Once you get there, it is so difficult. Not that the course work is rocket science, but the sheer volume, duress, quantity of things to know, lack of sleep, and lack of free time takes a certain kind of personality. You have to be willing to give everything up, to be able to stick to the marathon pace of study while remaining pleasant, energetic, aggressive even ... even when your attending teaching physician refers to you as meconium (baby poop).
Having gone through this, I think being a physician is a unique honor. I have an intimate look at peoples' lives. They trust me, as they would a priest, with their sacred confidences. They trust me to have their best interests at heart, to treat them well, regardless of their sexual orientation, their disease, their education, their biases, their mental state, or culture. It is quite a challenge finding the language that fits each patient and helps trigger their involvement in their care and their cure.
To follow this career path is not easy, but it is among the most rewarding if you care about seeing people thrive, do well, heal from their illness, make lifestyle changes to improve their control of chronic diseases like diabetes, alcoholism, or heart failure. It requires an engaged personality, one that is not afraid of working hard, putting one foot in front of the other on a long arduous path ... much like that of climbing or running up a mountain. Maybe that's why I feel that if you are lucky enough to live in the mountains ... you are lucky enough ... and I'm still sweating my guts out trying to run up these mountains.
Heather Hall Sena graduated from Colby College in Waterville, Maine, with a degree in English Literature and earned her M.D. from the University of Louisville School of Medicine. She lives in the sunny Southwest with her husband, two children, two cats and a Great Pyrenees puppy. She loves spending time in the Rocky Mountains pursuing four seasons of outdoor activities. She shares this enthusiasm for healthy living with her patients, working to keep them healthy and active. In her free time she likes to cook and garden.