You're As Tough As They Are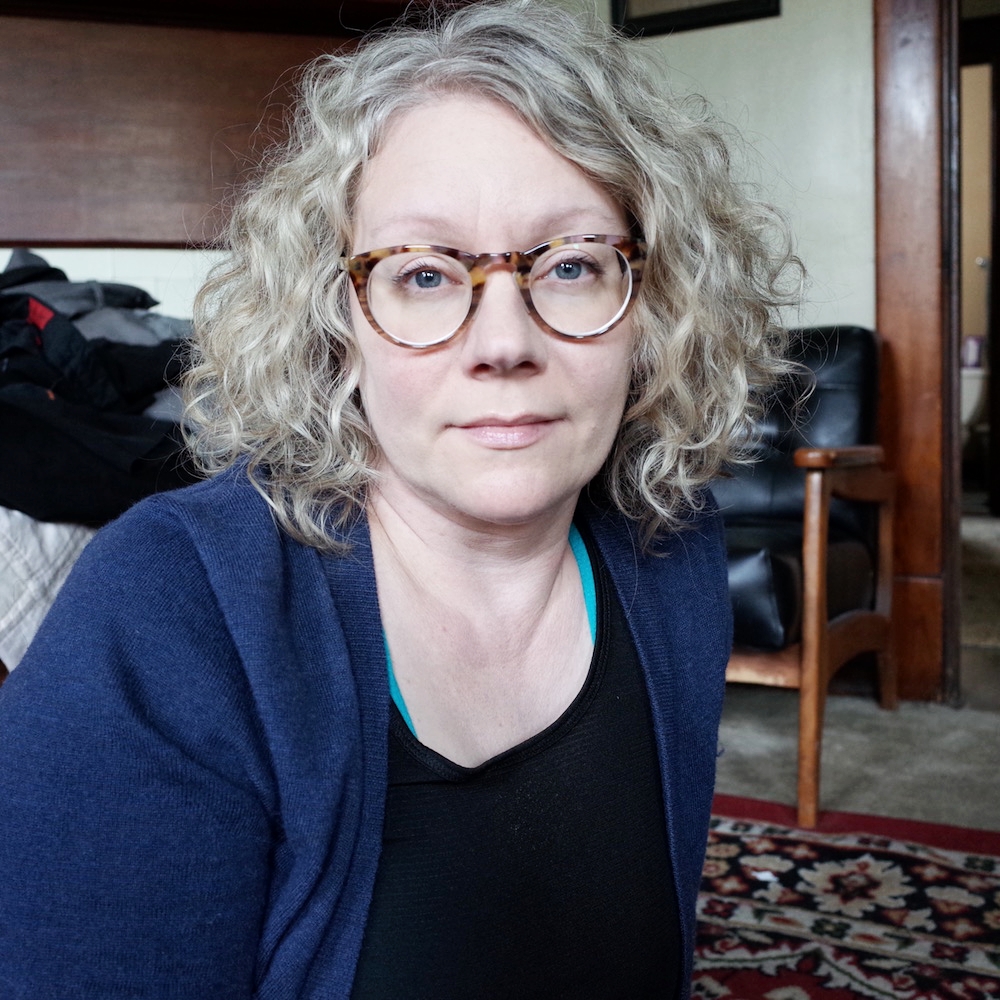 Q: Talk about your experiences around food growing up? Who have been your biggest inspirations along your own path?
My experiences with good food didn't really start until I was well into my twenties. Growing up, my mom didn't cook. My grandma had cultivated a small repertoire of dishes she frequently made. They were bastardized Midwestern versions of popular dishes: "spaghetti," polish sausage and sauerkraut, beef stew made with Soup Starter, Texas sheet cake, Jell-O molds. My grandma's idea of sweets was horehound drops and circus peanuts. I really had no frame of reference other than the grotesqueries of mid-century American cooking.
When I was in my late twenties, I started working for a woman who owns a BBQ restaurant in Chicago. She now runs three restaurants and is the head chef at one of them. I learned a great deal about food and wine from her. At that point, food became an interest and not just a job. Truthfully, I really owe my inspiration to my husband, Eric. He's been a cook and chef for many years. My former employer taught me to enjoy the experience of eating, but Eric helped me learn to cook, and fostered a love of that process. Cooking together is one of my favorite things we do. Having people over for dinner, or going out, eating, drinking, and talking, sharing experiences together, is what I feel life is about.
There's also the environment of the kitchen, the camaraderie built out of the sheer brutality of working in a kitchen. Cooking is like a sport. It toughens you, scars you bodily, and inspires you to drink to excess. And those extremes become addictive. It's nearly impossible to transition to a job where you're not having a traumatic experience daily. Real life is super boring.
Q: This issue's theme is food, or women and food, so can you tell me a little about your path into working in food?
Honestly, I fell into it, like many other people. I was in my mid-twenties and wanted to make the most money in the least amount of time. I didn't really want to be a stripper, so I started waiting tables. I knew nothing about food, and only ate to stay alive. Since then, I've been a server, bartender, barista, front of the house manager, baker, pastry cook, prep cook, line cook, and now I'm a buyer in a grocery store.
Q: Talk about your life as an artist and how that's influenced your work with food. Does what you're doing now allow you an outlet for your creativity?
Being an artist, I'm naturally drawn to colorful and decorative foods. I'm sure that's what attracted me to baking, initially — that, and a severe sugar addiction. I think that working with food has actually influenced my art more than the art influencing food, etc. I'm much more interested in the experience of art now than I am the object. The dining experience, cooking, and food itself is all time based. There's a window of time in which to experience it, a memory created, but no object left to possess. This interest in temporality and the process of making, using tools, and an interest in comfort (also an aspect of food), has led me to make more craft-oriented and useful objects, objects you experience life with. I've been making quilts, pillows, and stuffed animals for five or six years. My husband is also a furniture maker, and we work on projects together. I like the idea of appreciating a handmade object for how it makes you feel, physically, and maybe some emotion, sentimentality, or feeling of safety will be evoked as well. I'm interested less and less in the canon of institutional art. Craft and food are both democratic, and span all cultures and income brackets.
My position at work is not creative. It's my job to support our team, to make sure they're set up to do their jobs, and to keep our department organized and running smoothly. While I enjoy this, it's draining, and my schedule is really rough on me. I'm not really making art now, just small projects here and there, but mostly just working, eating, hanging out with my dog and cats, and sleeping.
Q: How has this new role changed your perspective on food?
Working in fine dining, specialty coffee, and especially at Whole Foods, you deal with predominantly white, middle- to upper-middle-class people, hipsters, etc. Not to generalize, but foodie culture is a banner of urban, white, American society. It's expanded, and now there are Starbucks in middle-of-nowhere Indiana, chain restaurants serving foie gras, and Anthony Bourdain has opened the eyes of anyone watching CNN. But it's expensive, and exclusory, and not a lot of working-class folks can participate. Mostly it's just the ones working in these places, buying Italian black truffle with their Whole Foods discount so they can make a delicious dinner at home because they can't afford to go out. You expect, when you work in fine dining, to encounter mostly those who have. It's no secret that Whole Foods is considered elitist. The average person can't afford to buy clean, healthy foods from the most socially and environmentally conscious and ethical sources. This environment has made me conscious of everything I consume.
I was conscious before, but now I think it's unreasonable to purchase meat that wasn't ethically raised, or ANYTHING tested on animals, or chemical-laden snack foods. But that's what our country is eating. Places like Trader Joe's have made eating well more affordable, but we're still overrun with foods that are bad for us and the environment, but good for the large corporations mass producing garbage for poor people to consume, develop numerous health problems, not have enough to pay for their diabetes medications, then have to eat more $1 Marie Callender's turkey pot pies full of sodium and preservatives, purchased from Wal-Mart. And how good can something that only costs $1 be for you? I'm just saying what many others have said before: People need access to affordable, healthy foods so they can be the best humans they can be.
Q: You've been in the food industry but on the restaurant side; how is this perspective different in terms of service and your experience with food? Can you talk about the buying process of Whole Foods?
I'm definitely better in a support role than in service. I've eaten at restaurants with fantastic service and actually thought to myself, "Wow, I cannot do that." I understand the need for seamless, exquisite, knowledgeable service, but I am only capable one of those things. The best thing I've done is to transition from front to back of the house. Working in production is fulfilling, both physically and creatively. What I do is more abstract. I work from the numbers perspective, dealing with sales and budgets, cost margins and logistics. It's not romantic, but it's necessary.
Being a buyer at Whole Foods at the store level, I don't have much influence over what we carry. Most sourcing is done at the regional level, but we do carry a lot of local products. There just aren't a lot of producers in Louisville offering bakery products we can sell in a retail setting. We do make decisions based on what our specific customer base is interested in. Unfortunately, Louisville customers are pretty "white bread." Literally, they love white bread — and vanilla cupcakes, plain cheesecake, snickerdoodles, basically anything white. Exotic flavors don't last long at our bakery.
Q: Have you had any major challenges that you struggled with so far within your new adventure? And what did you take from overcoming it?
I'm lucky in that I have a very supportive team of women (and some OK men, too), so while my job can be challenging, I don't feel I'm struggling. Here's my secret to a healthy, productive work environment: Take care of each other. The most challenging thing I've experienced is getting up at 5 a.m. every day. Here's my secret to overcoming it: naps. Here's what I've taken from overcoming it: Three hours is too long to nap.
Q: What advice do you have for other women that is something you have learned along the way?
Don't let the boys get you down. Kitchens can be, and mostly are, full of men. They're like frat houses. You'll never hear so many dick jokes in your life. But, roll with it. I'm not condoning harassment, and if you're experiencing what you feel is harassment, don't roll with it. I just mean, it can be easy to feel left out in a kitchen full of men. Just don't be intimidated. You're as tough as they are, no matter how big they talk. Probably tougher.
Krissy graduated with a BFA from The School of the Art Institute of Chicago. She works for Whole Foods Market as a bakery buyer. Her hobbies include books, hiking, baking, pets, drawing, photography, cheese, sewing, TV, cuddling, and volunteering with animal rescues. She currently resides in Louisville, KY.