The Most Extraordinary Time Is Now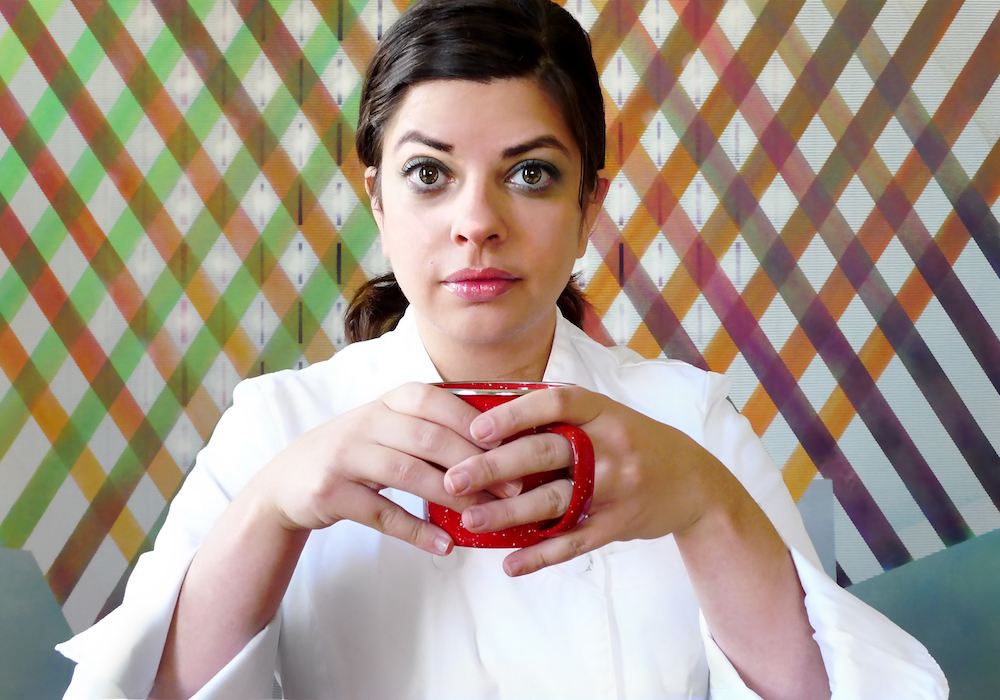 Great food isn't complicated. In fact, the less complicated the food, the more extraordinary it is. It astounds me how long the journey has been to get to this point. I think kids in particular have a unique capacity to seek out and notice magic, and as a child I noticed pretty quickly how food could easily transform the ordinary into the extraordinary. I am 50% Italian, and the memories I have of Christmas dinners on Long Island with my extended family totally hover in the magical realm.
We were all there: my parents, sister, grandparents, aunts, uncles, and cousins. There were platters of salami, cheese, salad, olives, and cool eggplant caponata, steaming platters of roasted chicken, baked ziti, meatballs, sausages, and gravy. My sister and I would run around with black olives on our fingers and steal little golden orbs from the sprinkle-studded, honey-drenched struffoli tower as if no one would notice.
Yes, the food was incredible, but there was another thing happening that also made a deep impression — we were all together. What divided us in other days and times just kind of disappeared around the red-tablecloth-covered pool table. I never forgot this. I never stopped seeking out ways to be part of, or re-create, this sense of celebration, gathering, and togetherness. In its most profound and simple state, cooking is an act of love. As a sensitive kid I understood the significance of this, and even now as an adult I believe even more this is the kind of power that can save the world.
In elementary school I categorized my mom's boxes of tea and taped a menu inside the cupboard door so when guests visited I could quickly tell them what teas were available and take their order. In high school I watched The Cooking Channel like it was my job, keeping a pad of paper and pen close by so I could scribble down what and how much the chef was putting into whatever they were making at the time. In college I waited tables while studying writing. I was going to travel the world writing about chefs and food.
A couple weeks after graduating from college, I drove my 1992 Toyota Camry from Ohio to New York City to go to culinary school. My plan was to get in and get out, get professional-level cooking knowledge from a culinary perspective and embark on my food writing career. What I didn't expect was to fall in love with the physical and creative challenge of cooking in a professional kitchen.
There was teamwork. There was personal discipline. There was a steady never-ending stream of skills to develop, flavor combinations to explore, techniques to master. There was strategy and execution. There were high highs and low lows. And no matter how great or terrible a day was, the next day with a clean jacket and fresh apron, I could just start over.
I spent the next 10 years working in incredible kitchens and learning from amazing chefs to whom I am forever indebted for giving me an education you can't find in any book or class. Eventually I transitioned to running kitchens, where I found my cooking voice and the style of food I am most drawn to and want to share — seasonal and local food, global flavor influences, and simple plates that are meant to be shared.
One of my favorite things about cooking is that it crosses all social, economic, and ethnic borders.I have been inspired by so many people along this journey, from iconic chefs like Jacques Pepin and Alice Waters, to my family, friends, and neighbors. I have learned countless lessons from dishwashers, cooks, servers, and delivery drivers. I have been forever changed and inspired by small local farmers who do the heavy lifting. They are on the front lines and the greatest hope for preserving a nutrient-dense and sustainable food system.
After more than a decade cooking in restaurant kitchens, I needed a change of pace, especially in order to make room in my life for starting a family. After my son River was born, I struggled with postpartum depression and anxiety that was very much wrapped up in the steep learning curve of being a new mom mixed with grieving the loss of work I knew how to do and felt good at.
When I had my first baby, I didn't really reach out for help. I just thought, "Hey, I'm used to working super hard, so this should be the easiest thing ever." This was most definitely not the case. I would get in bed almost every night with tears in my eyes because I felt like hadn't accomplished anything. My husband, Hans, would have to remind me that I was keeping our child alive. Of course, looking back it is hard for me to admit that at the time I didn't recognize how incredibly special and important my role as a mother was. I had become addicted to work and felt like a fish out of water, unable to get my bearings. Finally, when we made a big move the following year, I found a moms' group in our new neighborhood and it made a huge difference. This was also the time I learned about self-care and what that meant for me. I think it's different for every individual person. For me it was finding ways to have some alone time and making time for health and wellness. It is something I advise all new mothers: Find ways to take care of yourself, because this is the time it's easiest to put off, but also the time it's most needed.
After I started to feel like myself again, I realized that, while I absolutely love being a mom and have never felt so much pure joy in all my life thanks to these two little people, I also felt a really strong desire to be stimulated and to be challenging myself in other ways. So after years of my husband encouraging me to do it, I started a blog called The Clarified Kitchen. Honestly, I started it for myself, as a way to reconnect with cooking again and to have a place to collect my favorite core recipes. It wasn't long before I was hearing from moms, and a pattern emerged.
Many moms I heard from were feeling overwhelmed about cooking for their families. It had become a dreaded chore to go grocery shopping, and they didn't have confidence that they could cook from scratch and actually make it happen in the face of real life. I knew that cooking real food didn't have to be fancy or hard. I knew that confidence and creativity for any cook is built by tackling one core recipe at a time and exploring the many ways that recipe can be utilized in the kitchen.
One of the most profound experiences I had that made me really want to serve moms in particular was after a crazy weekend at the restaurant. I had gone to visit my friend and neighbor who was a mom. When I arrived she was making soup, and I think it was the incredible smell that made me realize I had not eaten a real meal in four days. She bashfully offered me a bowl of this family recipe chicken-lemon soup. To this day, it is one of the best things I have ever tasted, yet I remember her feeling self-conscious serving it to me. I don't think it was just because I was a chef. There was also this little string of self-doubt that ran through her and many other home cooks.
I literally cried it was so good. It was such a pure act of love, of simplicity and ingredients. I was so inspired by that moment. This type of cooking is where I want to be; this is where I want to be spending my time. Cooking at home is powerful, binding us together in the everyday.
The wheels started to turn, and I thought about how I could help moms feel more confident, joyful, and creative in the kitchen. This is where the idea for The Clarified Menu was born.
The Clarified Menu is one part flexible meal plan and one part sustainable way of eating for our bodies and the planet. It's a real-food meal plan for real life, or as I like to say, real food, lots of vegetables, and don't forget the pie. Each week I drop off (into your inbox), recipes for one breakfast, one lunch, two dinners, and one dessert, complete with a Sunday night prep party list, a shopping list, and a weekly menu planner. The recipes are meant to be tinkered with, making them perfectly suited for the uniqueness of the people you are cooking for. I just wrapped up the beta test with an incredible group of moms and am putting the final touches on it before we officially launch in January 2018.
There are lots of amazing home cooks out there already, but I want every mom to feel empowered in this role as chef of their home kitchen. We are in the middle of a home-cooking revolution, and now maybe more than ever before, we are casting votes for the future when we make choices about feeding ourselves and our families. Cooking real food at home is the best place to start. Even a bowl of chicken-lemon soup or a simple green salad can be extraordinary once the people in your life gather around the table.
Marianne is an executive chef turned mom, blogger, and food biz consultant. She loves working on projects that keep her close to the kitchen and loves helping others bring their ideas to life. What's up her sleeve for the new year? The Clarified Menu is one part flexible meal plan and one part sustainable way of eating for our bodies and the planet.
Recipe: Meat Pie
Words: Marianne Sundquist